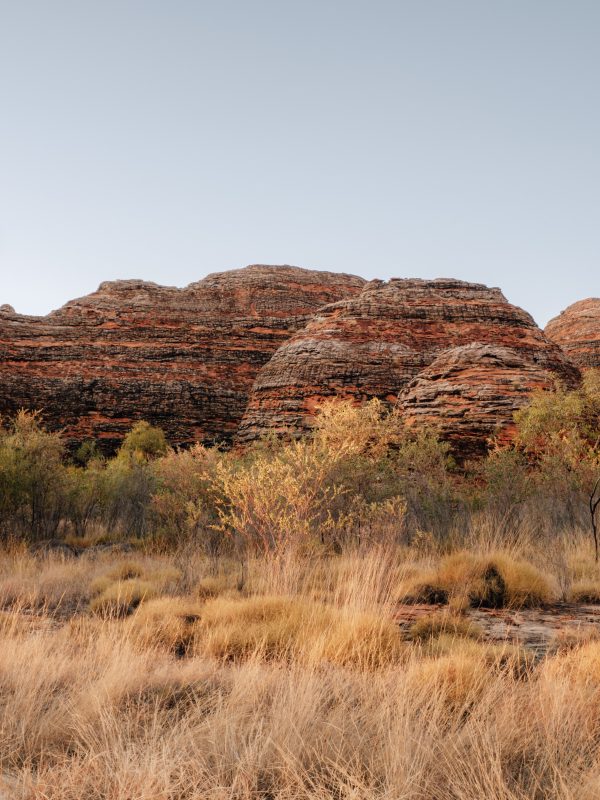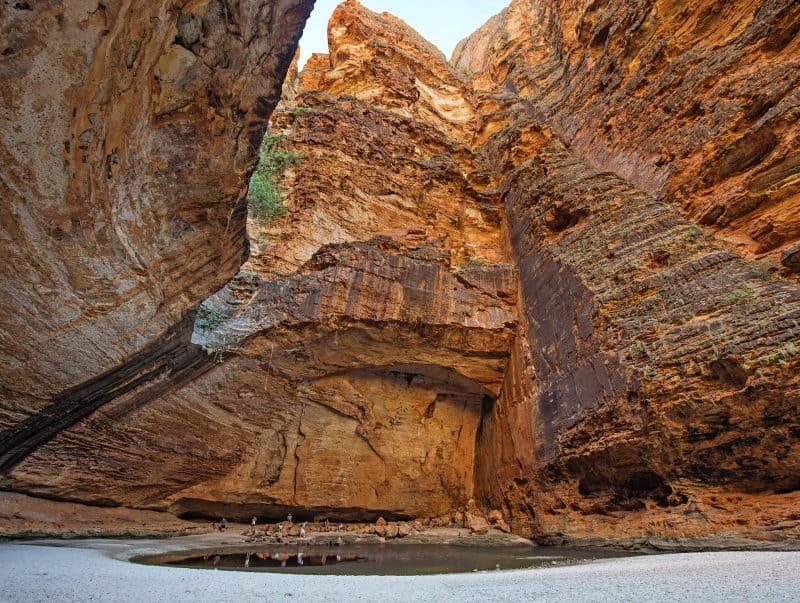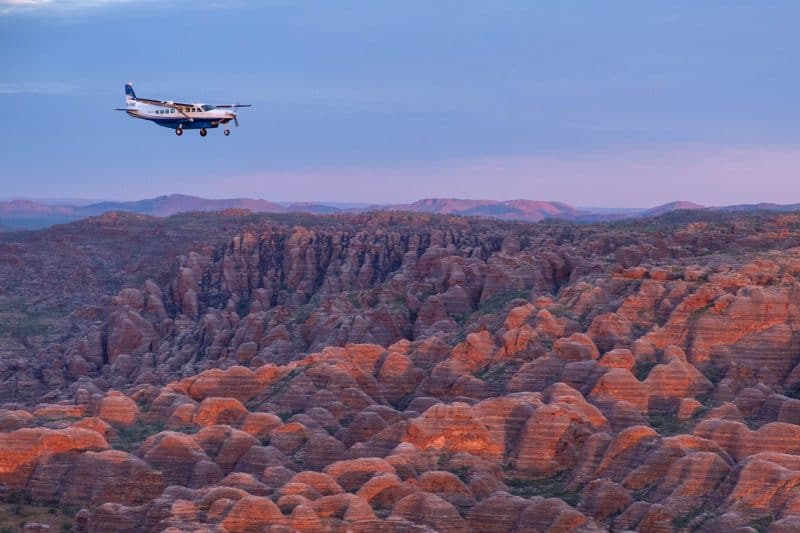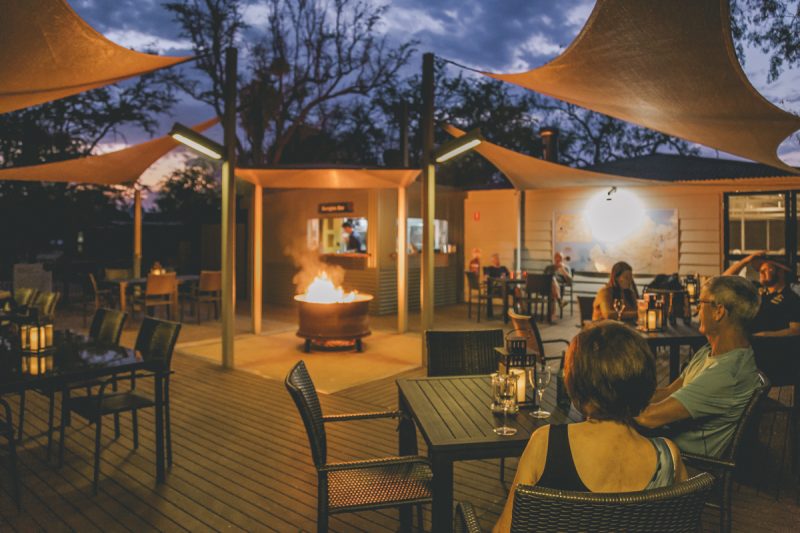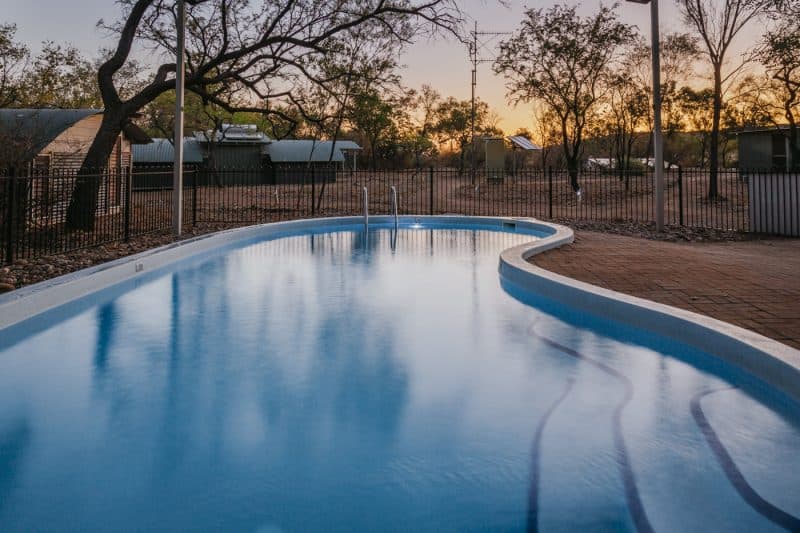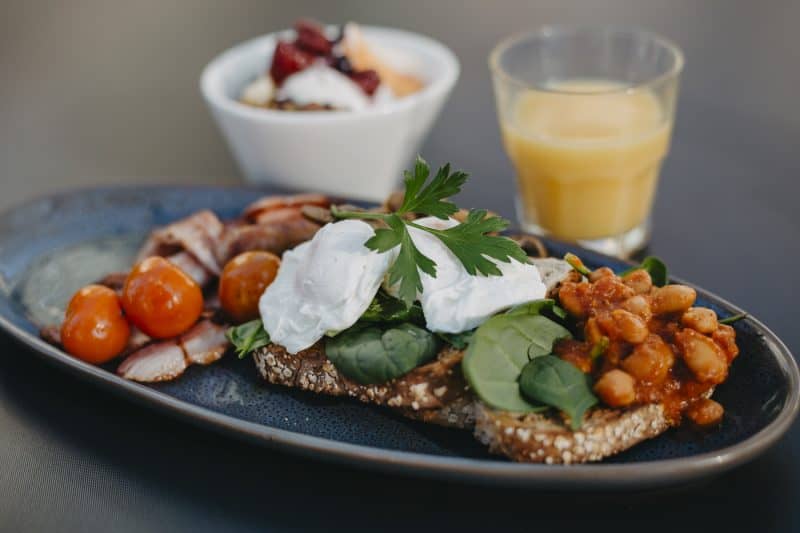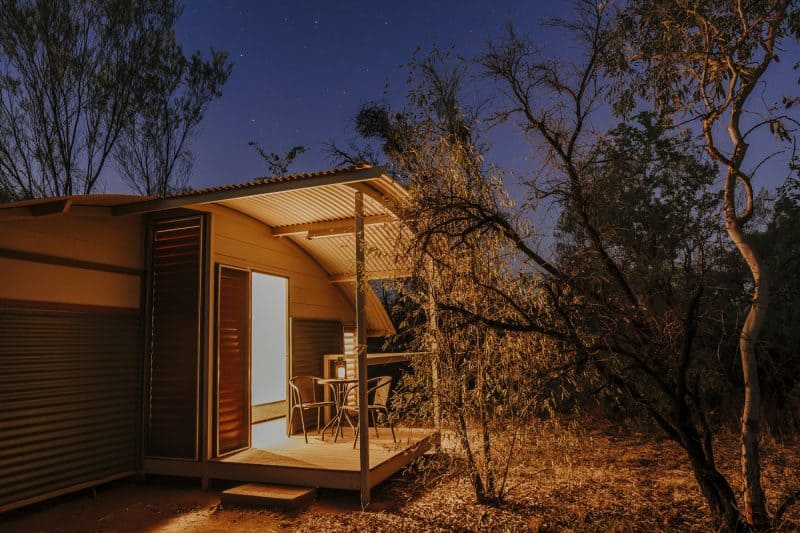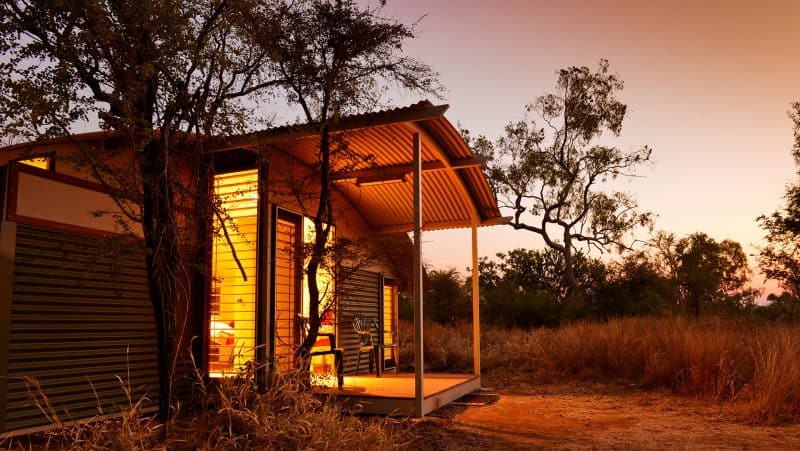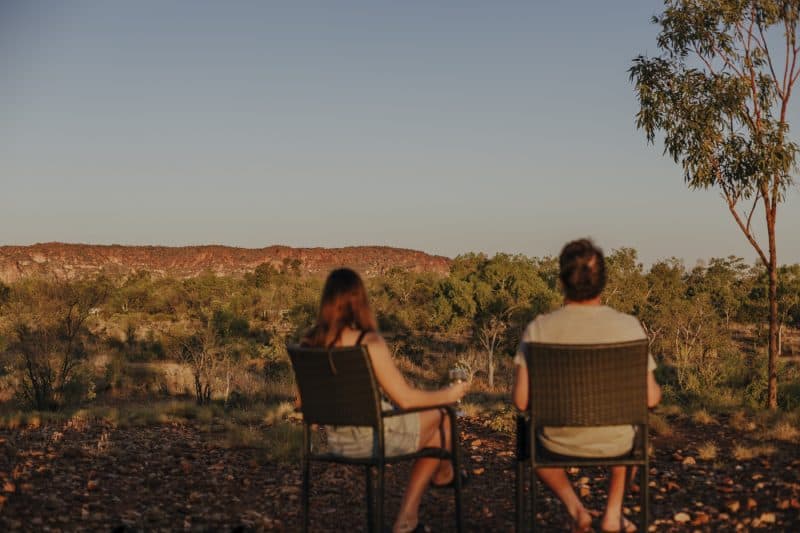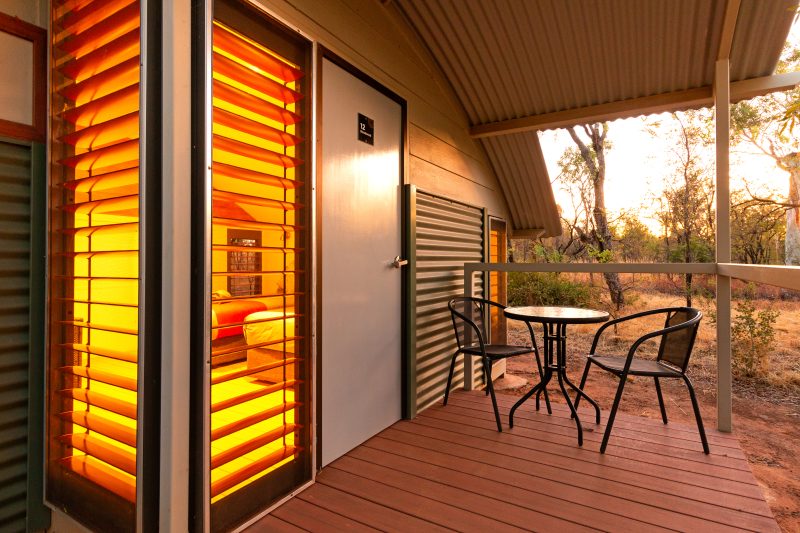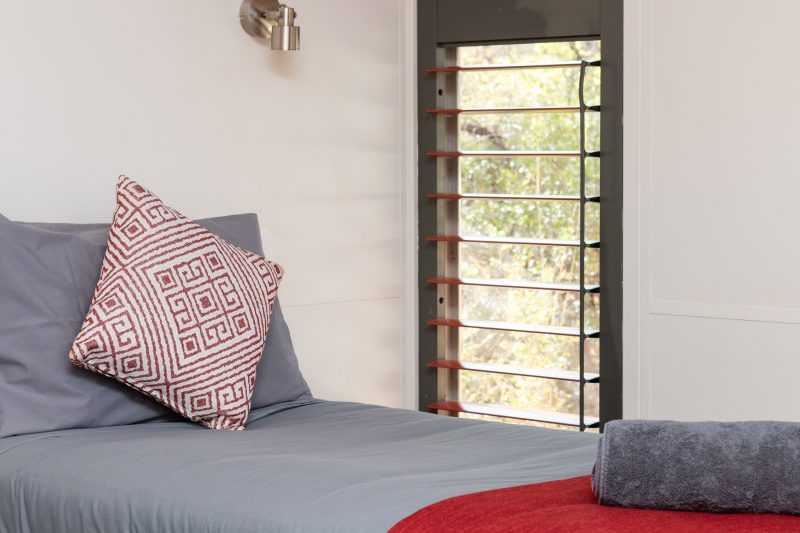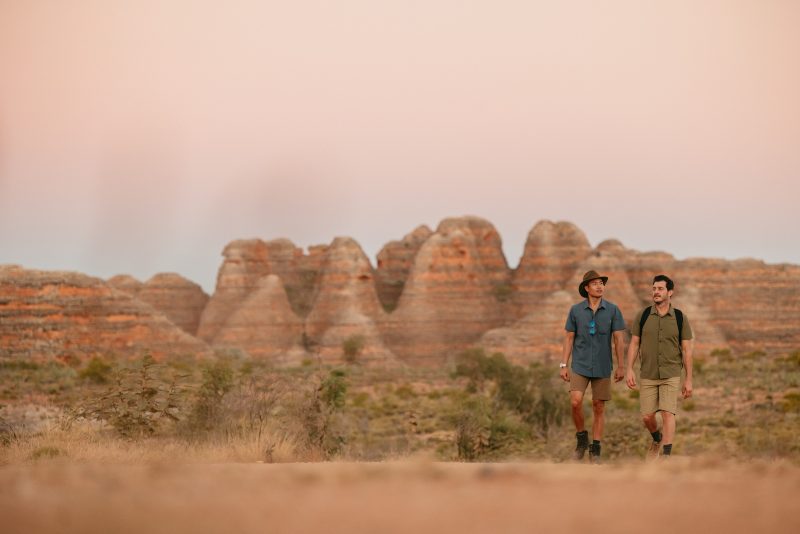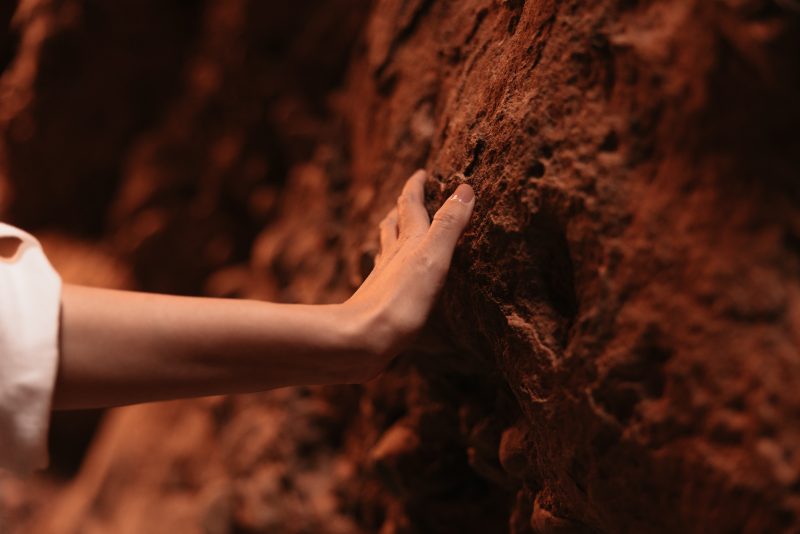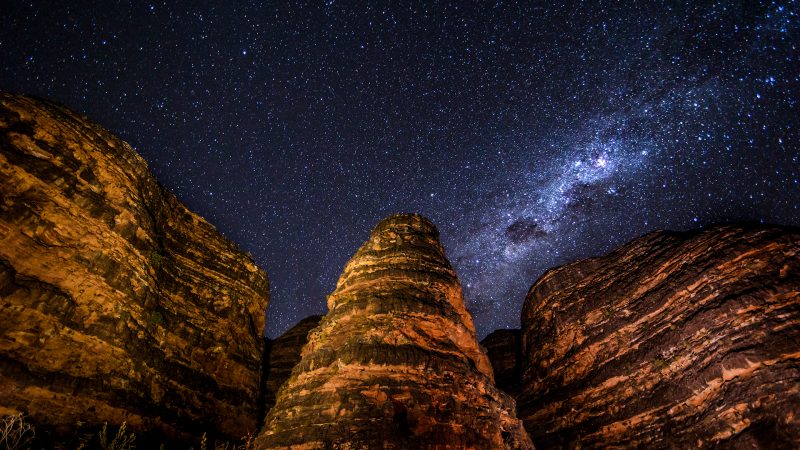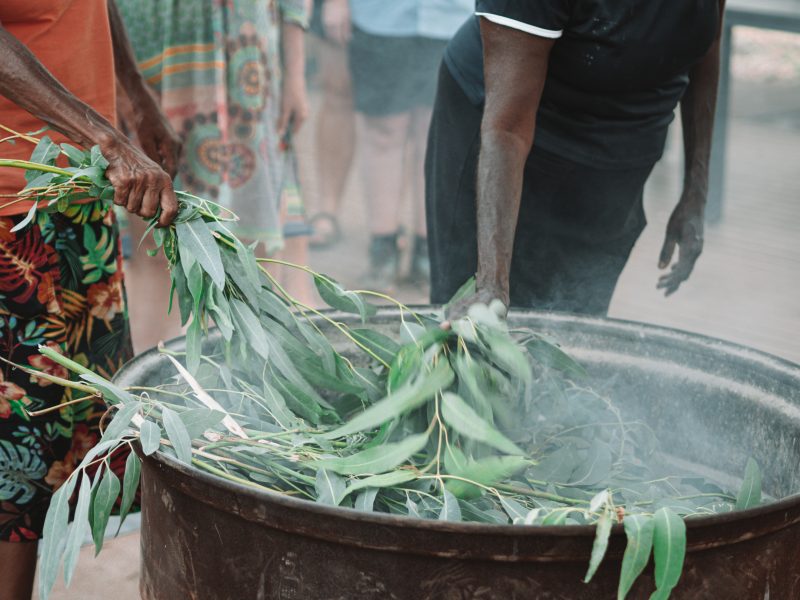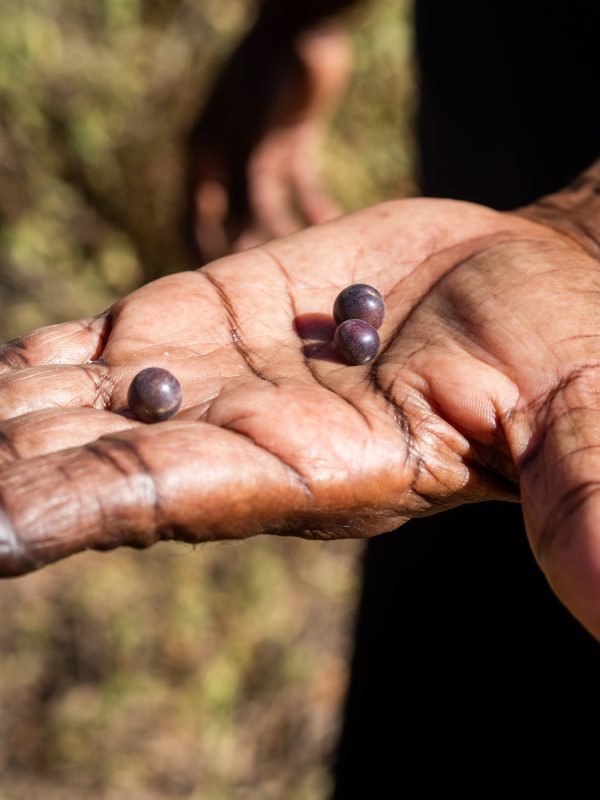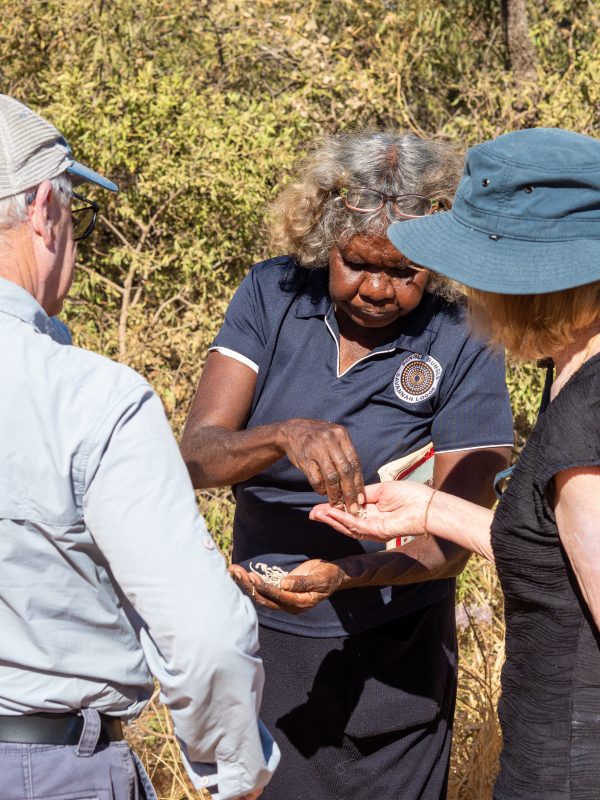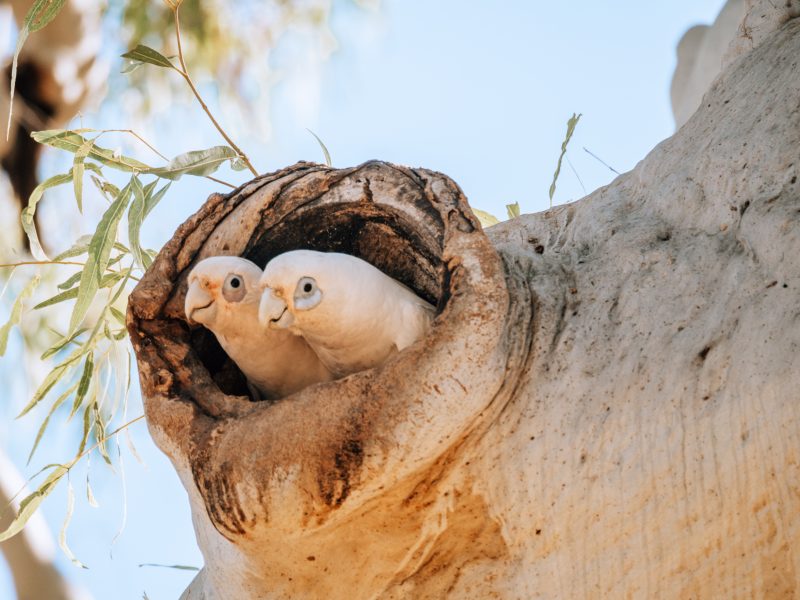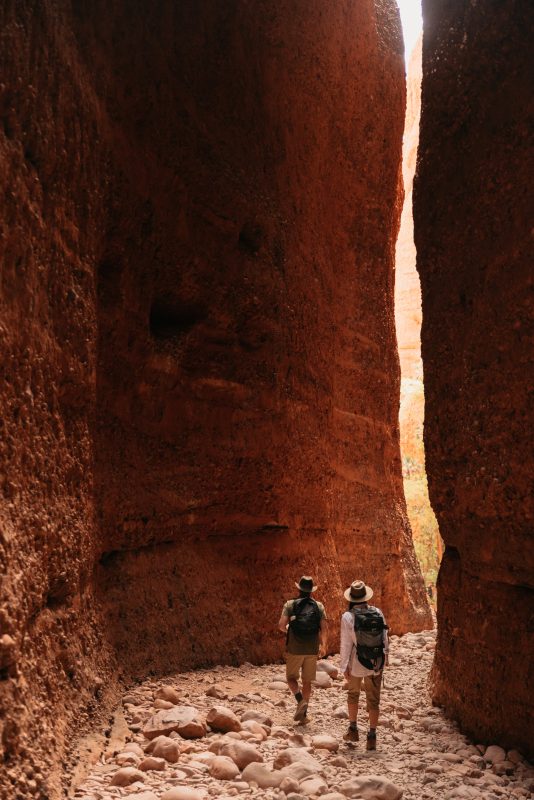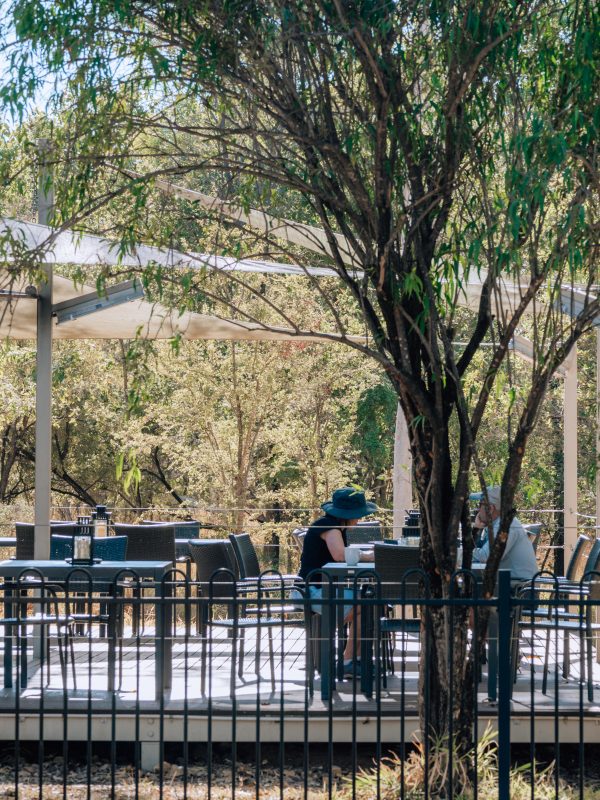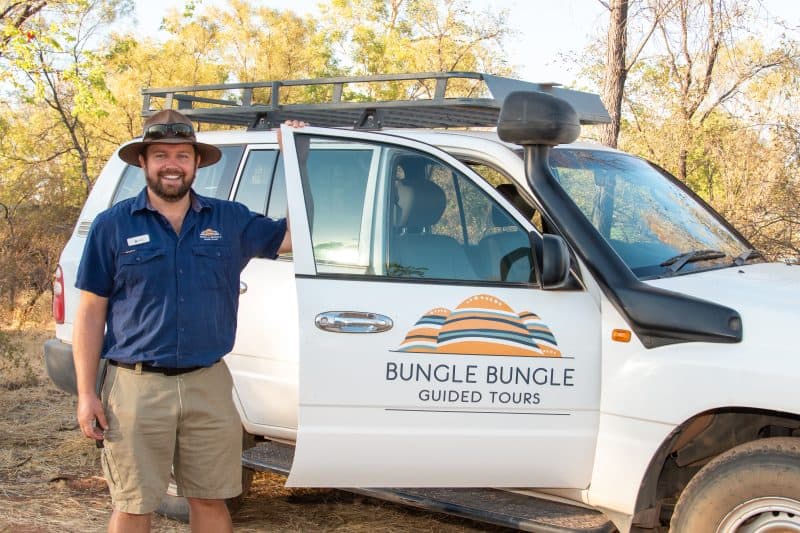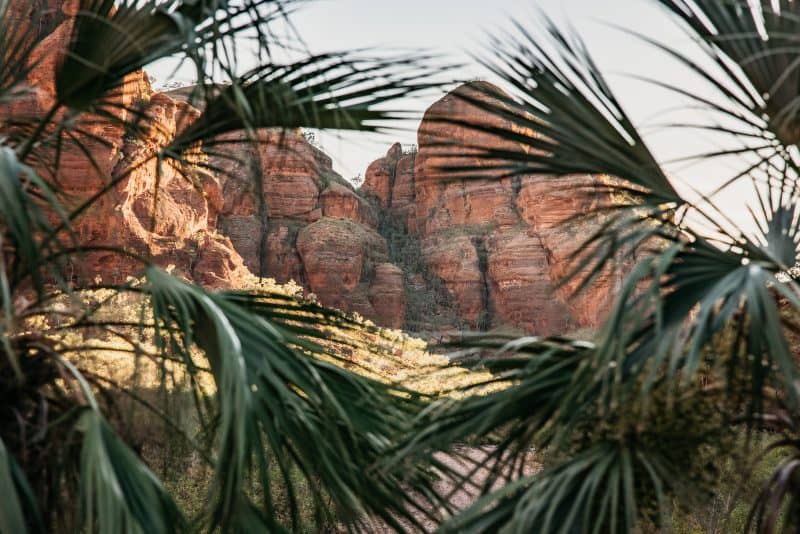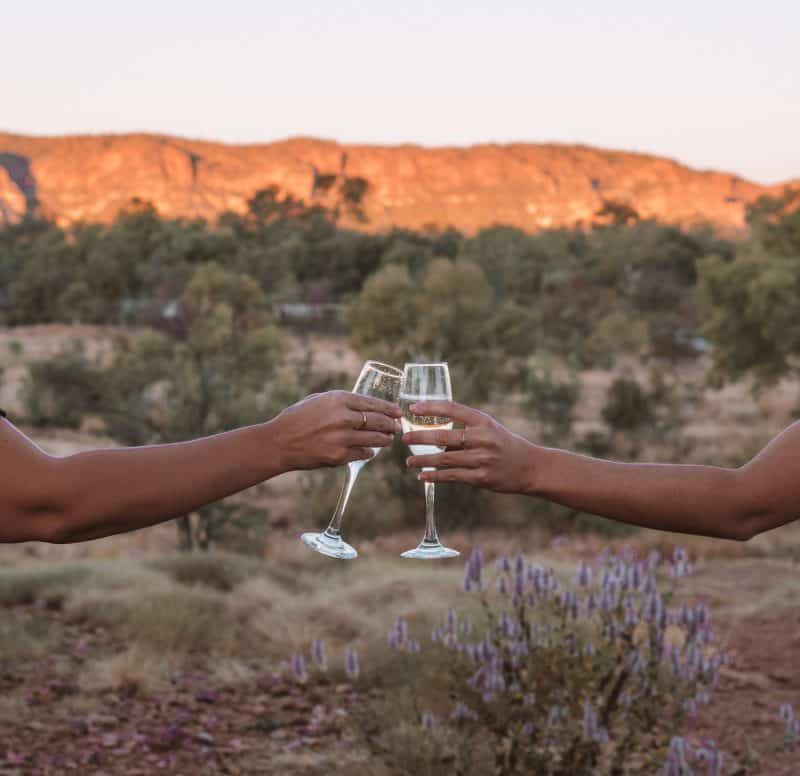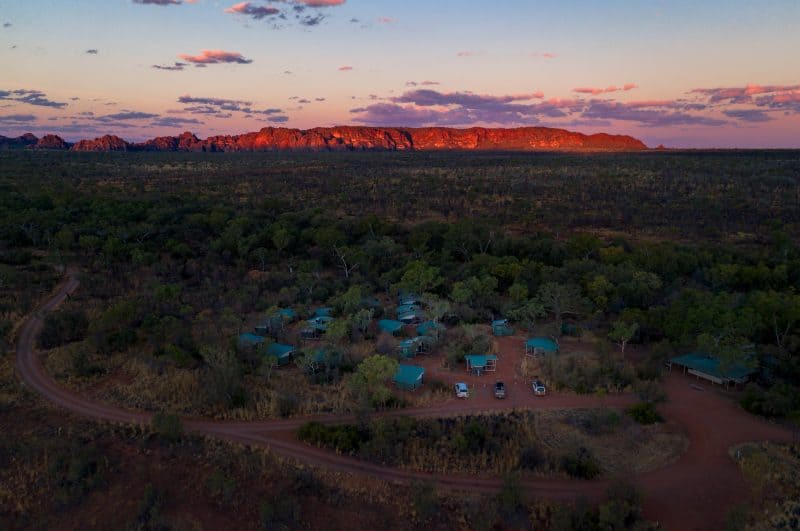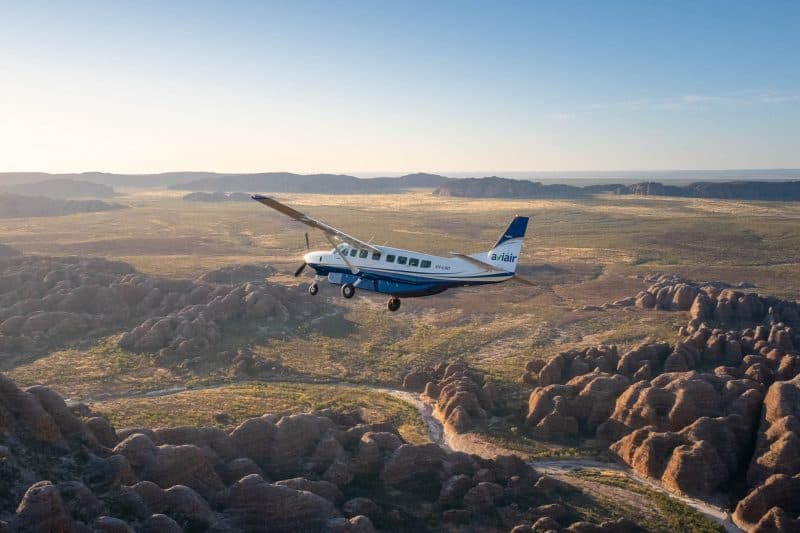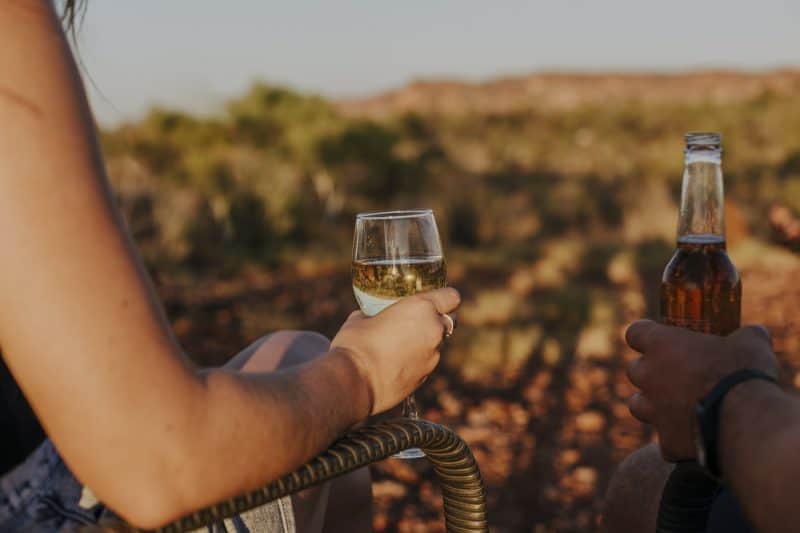 EKA3 – Bungle Bungle Two Night Adventure (2 Nights, 2 Guided Walks)
Aviair scenic flight from Kununurra and return
Domes and Cathedral Gorge Guided Walk
Echidna Chasm Guided Walk
Two night dinner, bed and breakfast at Bungle Bungle Savannah Lodge
Begin your three-day adventure with a scenic flight departing Kununurra, taking you on an unforgettable journey over the Ord River, Lake Argyle, Lissadell Station, Texas Downs Station, the Osmand Ranges, and a stunning circuit over the Bungle Bungle Range. We partner with Aviair, who operates Kununurra's newest and only fully air-conditioned fleet of aircraft.
After disembarking, you will follow your guide on a walking tour of the spectacular beehive-shaped domes, and a walk into the mesmerising Cathedral Gorge. Whilst at Cathedral Gorge, you can enjoy a picnic lunch whilst surrounded by towering cliffs.
After a day of exploring, enjoy a refreshing dip in our pool or a drink at our Bungles Bar. Why not wander up to our sunset spot to watch the afternoon sun light up the rocky ranges or simply relax in the comfort of your private cabin.
A fresh, chef-prepared dinner is served around 6pm and can be eaten either inside the Lodge dining room, or under the stars in an alfresco dining area featuring an open outdoor fire pit. Don't forget to look up and take in the sparkling night sky which offers uninterrupted views of the Milky Way Galaxy, Southern Cross and much more.
In the morning, enjoy a leisurely breakfast at the Lodge before beginning a second day of adventuring. Board the 4WD bus for the 65 minute journey to the northern end of Purnululu National Park, where you will follow your guide on fascinating walks into the extraordinary Echidna Chasm and Northern Gorges. It is hard to comprehend that the gorge walls of Echidna Chasm are up to 200 metres in height and barely a metre wide in places. Walking through the narrow passage of this breathtaking chasm, gives you the opportunity to look skywards and see the glowing, sunlight filter down through the crevices of the gorge. A picnic lunch is provided again on this second day.
Enjoy another night at Bungle Bungle Savannah Lodge, swapping stories about your day with other guests around the crackling, open fire.
In the morning, after breakfast, you will be transferred to Bellburn Airstrip where you will board your return flight to Kununurra, where you will witness aerial views of the Argyle Diamond Mine, Ragged Ranges and Carr Boyd Ranges.
Departs
9am (pick up 8.15am) Kununurra (April-August)
6am  (pick up 5.15am) Kununurra (September)
Returns
Approx 8am on day 3
Depending on availability, the ground touring may be reversed
Walk Cathedral Gorge
A moderate 3km walk passing over rock ledges, waterholes and eroded potholes before coming to an incredible natural amphitheatre carved out of the sandstone dome walls. One ladder is required to climb to enter Cathedral Gorge.
Walk the Domes
Easy 1km circuit walk amongst the famous 'beehive' domes of Purnululu National Park.
Walk Echidna Chasm
Moderate 2km return walk with challenging short climb near the end.  Experience a spectacular 200 metre high chasm with varying colour hues.  A short walk off the main trail takes you to a look out with magnificent views of the Osmand Range.
Things to Bring
Please bring a hat, enclosed walking shoes, sunscreen and light clothing, torch, water bottle, toiletries, camera, medication (if required), warm clothing for cool evenings – all in a small, soft carry bag weighing no more than 8kgs.
Includes
Park entry/license fees
Adult
$2,449 per person (twin share)
Child
(12 Years and Under)
$1,879 per person (twin share)

Single Supplement
Additional $242 per night